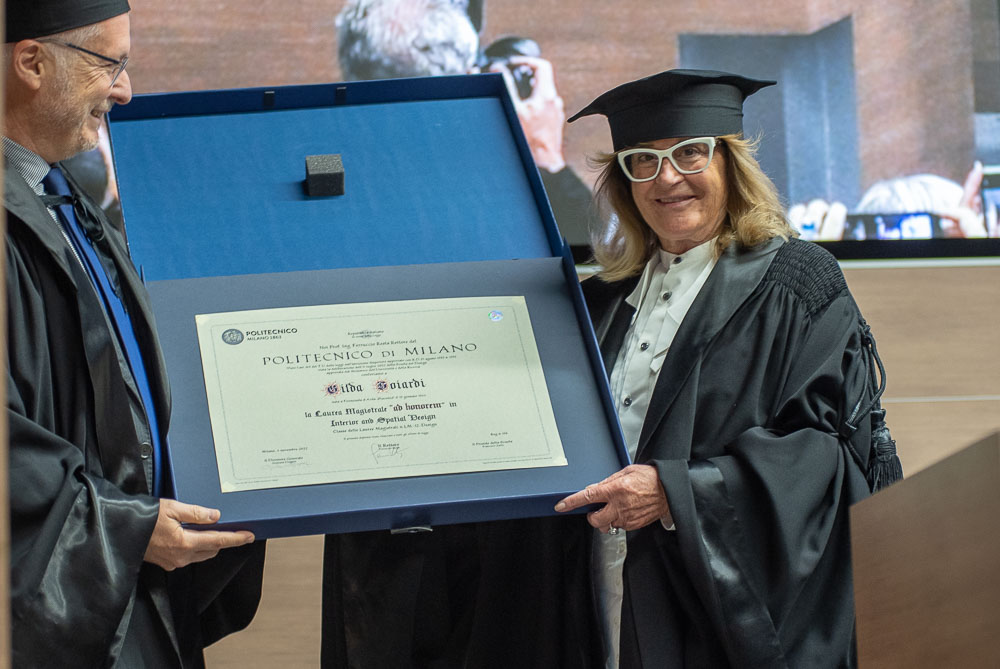 She shows up early. Gilda Bojardi wears an elegant white shirt and a nice black coat with orange and yellow lapels. It is almost a pity to hide her outfit under the academic dress she has to wear today, the day of her graduation at Politecnico di Milano in Interior and Spatial Design. We take a few minutes of her time while lots of friends come to hug and congratulate her on this achievement. She welcomes and embraces them with a smile, but remains concentrated on telling us about her career in a flash, while constantly keeping an eye on the folder that contains the notes for her lectio.
Director of the Interni magazine, Compasso d'Oro award for Lifetime Achievement in 2020 and Ambrogino d'Oro in 2007.Originally you were not an architect or a designer and you had a promising career in law in front of you.
Well, actually my life has always been full of encounters, some occurred by chance while others were sought after. I studied Law in Milan, at the Università Statale, and just after graduating I had almost a premonitory sign of what my future would have been. I started practising at an illustrious law firm but I soon realized I was absolutely not good at it!
As a result, one day a professor, who was from Fiorenzuola like me, advised me to choose something else that I liked better.
So, how did the spark strike that made you shift to design?
One day I met by chance architect Ippolito Calvi Di Bergolo, who together with artist Paolo Scheggi was planning to create an interdisciplinary magazine on painting, design and art. It was in 1971, and Paolo proposed me to be part of his project for the magazine. I had no experience at all, but I jumped in.
The magazine was titled IN – Argomenti e Immagini di Design. It was in 1971, editors and writers were Ugo La Pietra, Andrea Branzi, Adolfo Natalini, Ettore Sottsass, Alessandro Mendini, Gillo D'Orfles, Franco Quadri (writing about theatre), Achille Bonito Oliva (writing about art), and so that is how I started. This organization lasted for nine issues of the magazine, then I left and contributed to a special issue of the magazine Ottagono, which gave me the opportunity to get to know the eight companies with their respective entrepreneurs. After that, I worked in a communication and advertising agency. I was very curious about it, they were also dealing with music, they followed a progressive music label named Cramps which produced the first album of the Area group and had organized John Cage's concert.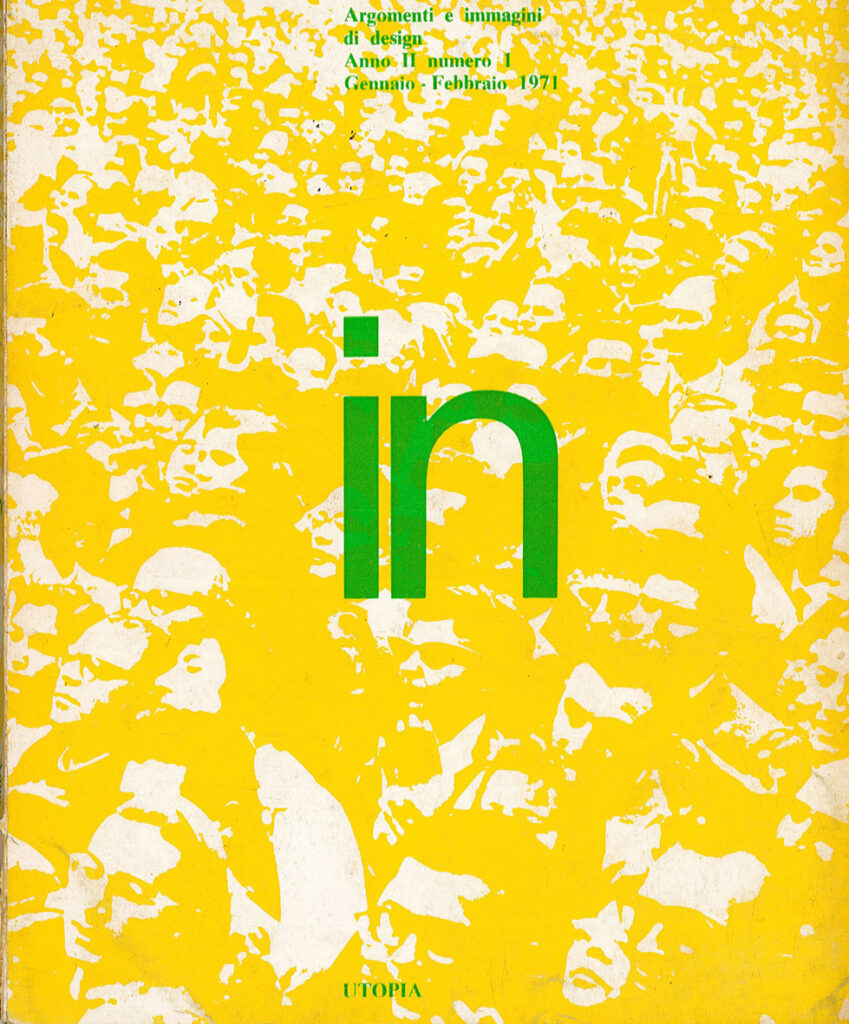 Let's now talk about 1990: how did you come up with the idea of the FuoriSalone?
That year they did not hold the Salone. It was scheduled for September as usual, but trade shows and exhibitions had to be rescheduled and there was a problem. The Salone was rescheduled for April, but it was too close to September, so in the end it was cancelled. So I thought that the city needed something at that moment, something to take place in its streets, in the galleries, in the showrooms of furniture stores. I got in contact with some people in the field, some architects, to organize presentations of products and novelties. I brought together more than one hundred people, I contacted them one by one with a painstaking work.
They were one hundred at the time, but how many are they today?
Well, we count the people we record in our Guide, which was created right at that time and has then become a fundamental orientation tool, so much so that now everyone has it in hand when they go around the city. We record about five hundred and we make a selection.
In recent years, how has design evolved, as seen from this special observatory of yours?
In recent years, design has undergone transformations that are the consequences of the great inventions made by designers and of unique pieces being transformed into collections. Even the most renowned companies have combined the two elements, products and collections, to create their own interior design style. Now it is much more elaborate, as companies do not only create furniture for the living room, but also extend and adapt it to the bedroom and even the bathroom.
What makes Italian design stand out?
It is the high quality of our products and our creativity which make it international. Indeed, I always use the expression Italian International Design. In addition, there is our ability to use production processes that allow reuse and savings at all levels and especially ensure durability over time. This means that Italian International Design combines all the aspects of sustainability, which can no longer be neglected.
The theme of the latest Interni's Exhibition at FuoriSalone 2022 was Re-Generation. What does it mean to you and how can it be implemented?
Yes, re-generation is also intended as re-birth and re-organization, and here we come to the production processes. Today no company produces without thinking about how to reuse scraps and waste and the various parts and how to close the cycle at the end of the product's life.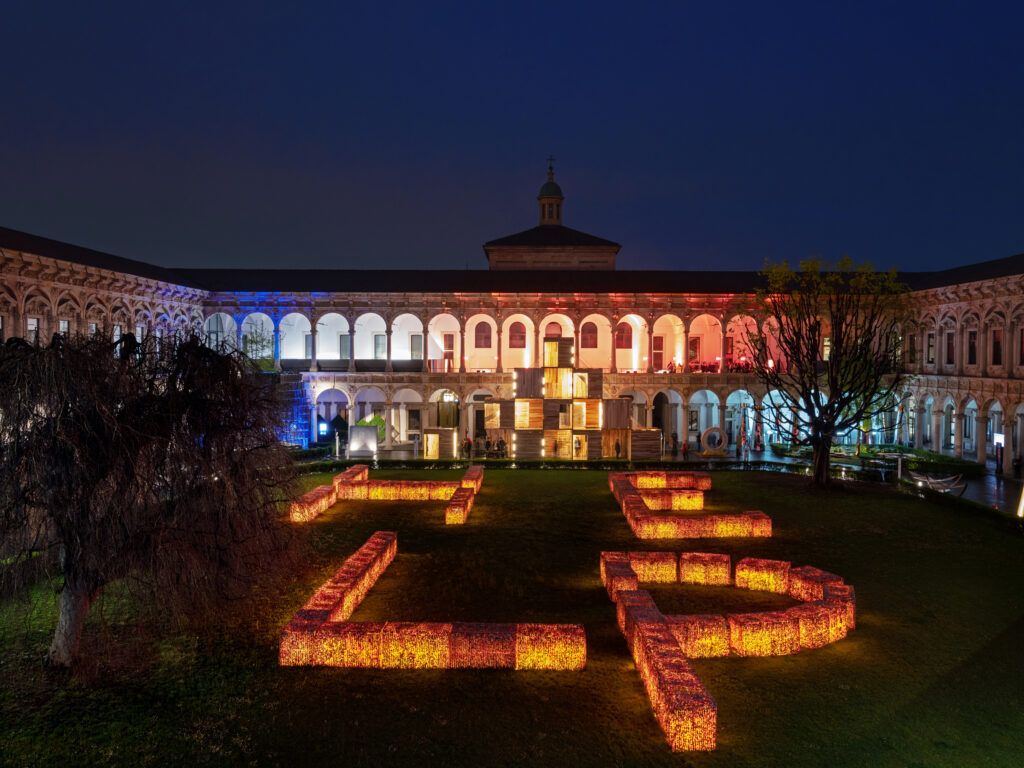 Is there an edition of the FuoriSalone that particularly struck you or that you have loved in a particularly way?
This is hard to answer, because each event, each edition, you know, is like a child of yours… you cannot have a favourite one. I often say that my favourite is the last one, just like so many visitors tell me, "ah, this year you have dome a wonderful word, even better than last year!" However, each edition is different and is open to different interpretations and fascinations.
I always admire greatly that which architects and companies are able to realize. Our work consists of a mix of conception and organization, the theme we propose is usually a broad indication that can be read and interpreted even in ways that go beyond our imagination, and this always produces true surprises. This is the beauty of the creativity and intelligence of our designers.
You have travelled extensively and set up exhibitions abroad, such as in Beijing and Mexico City. What was your approach?
In general, we are asked to bring to these countries that which we do to Italy, and to create a close link with the host country. So, we usually add something that involves the host country or is linked to the place where the event takes place, by inviting the architect who designed the museum hosting the exhibition or involving a local architect in the set up of the exhibition.
This was the case of Beijing in 2011, for example. The occasion was the first Beijing International Design Triennial at the National Museum of China. It was organized within the Beijing Design Week, and I curated the "Creative Junctions" section. On that occasion I involved in the set up a local designer, Yang Dongjiang, who worked closely with Alessandro Mendini, who in his turn gave the interpretative idea. The big job was to contact local architects and companies to search for the most suitable products. In 2006 we had found 200 products, and in 2011 we had 700 design pieces! Organizing all that required lots of efforts, but what a great satisfaction!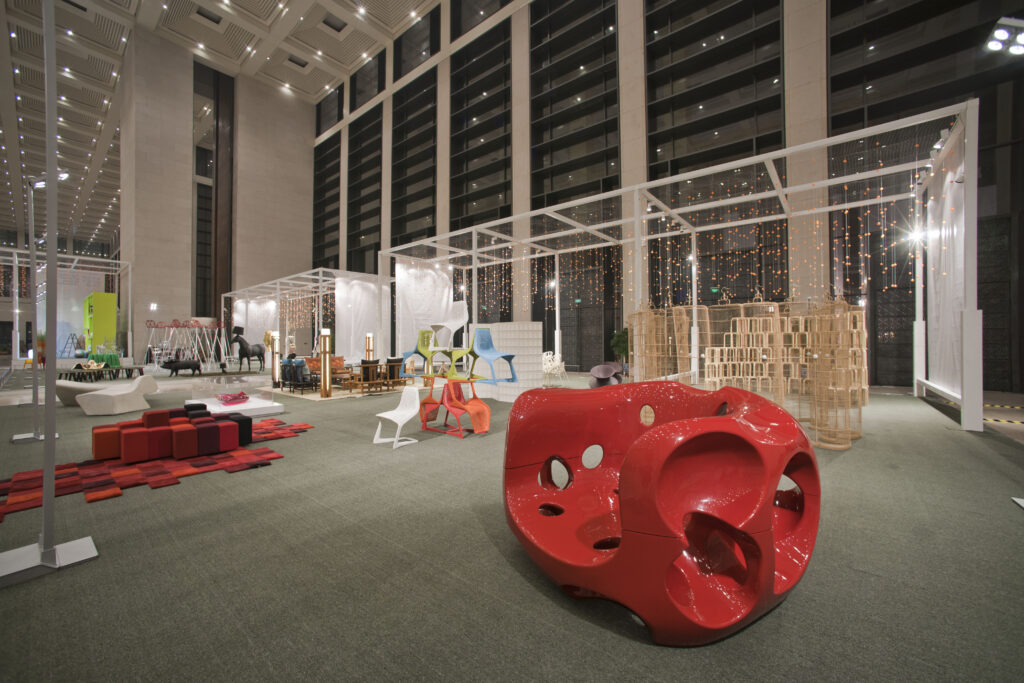 What advice would you give to a young design student who wants to grow up professionally?
My advice is to do research, to investigate the materials, because you need to know them thoroughly to be able to produce something and propose novelties. You can no longer work without taking into account how the products you design will be manufactured, you need to know everything about the potential offered by the different materials. And then, you should aim at innovation, and innovation comes from recovery and reuse of materials. Let's think of those two recently created start-ups of which one produces building materials from rice waste and the other produces yarns from orange waste. All of this was unthinkable until recently, and now is mandatory!
Are you excited?
I get excited when I get on the podium for my lectio!