Passionate about renewable energies, Adedoyin Adebodun Adeleke, more familiarly Ade, thanks to his networking work, awareness-raising among young people on environmental issues in African secondary schools and intense work of "scientific diplomaticy" is helping to bring about a real change in the decisions of African and non-African politicians alone. His message puts young people at the heart of climate policy, as they are the ones who will see the fruits of the measures taken today.
He graduated in mechanical engineering from Obafemi Awolowo University in Nigeria, holds a master's degree in multidisciplinary studies, engineering, economics and legal perspective of energy issues, from the University of Ibadan (Nigeria) and a PhD from the Politecnico di Milano within the UNESCO Chair in Energy for Sustainable Development. He has won worldwide awards and recognition for his work. We met him on one of the rare breaks in Italy about to leave for Japan.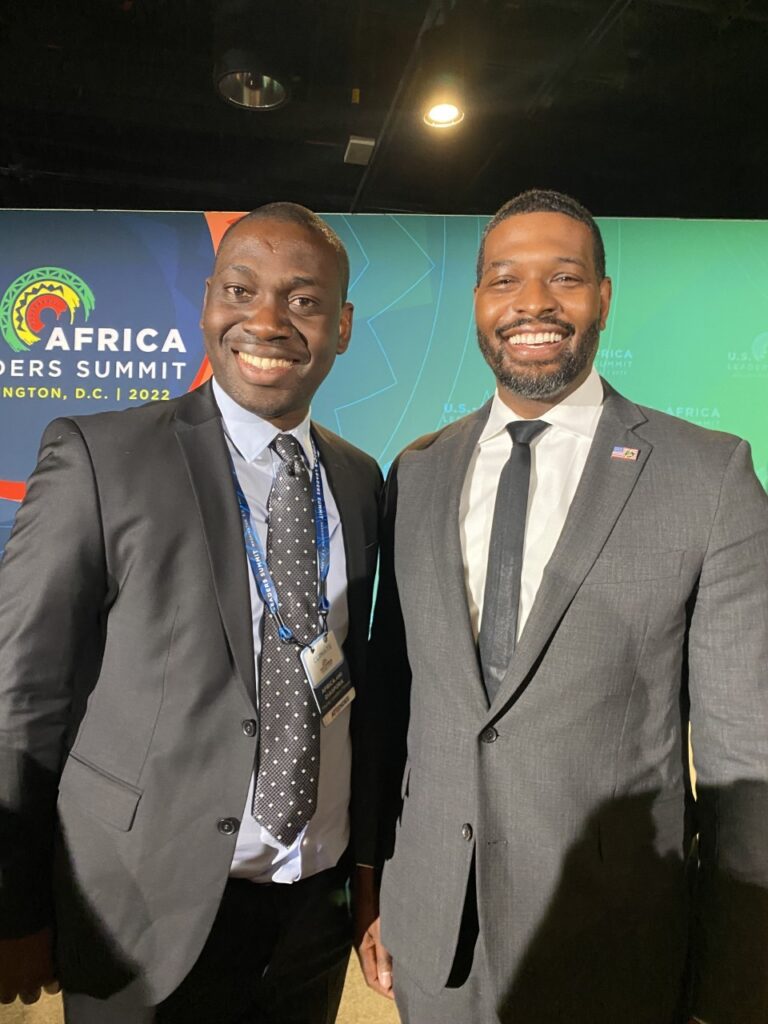 Where did your passion for renewable energy come from?
My passion for energy stemmed from my studies and from the meeting with my lecturer, Dr. Muritala, mentioned that "solar radiation for one hour is sufficient to meet the global energy demand for one year". Having grown up to know the perennial energy supply deficit in Nigeria, so, I became curious and inquisitive. If solar radiation for one hour has the capacity to meet global electricity demand for one year, then, what are we waiting for? This became the driving question for my interest in a master's degree program. I was interested in studying "renewable energy" for my master's degree or nothing else.
So, upon the completion of my bachelor's, I toured most reputable universities in Nigeria, asking only one question "do you have a master's degree program on renewable energy?" Today, my passion is on green growth, and in how sustainable energy access is to drive green growth. Also, back then, my scope was for Nigeria, but in the last seven years, my interest has been focused on "Africa".
What did you deal with in your PhD dissertation, which you recently defended?
For my PhD at Polimi, I worked on the nexus of energy and development with a focus on developing countries, thanks to the amazing support of my supervisor, Prof. Emanuela Colombo. Through research, we realized that often funds for development intervention spent fully on energy projects is not the most effective approach to achieve development, which is the overall objective of energy access projects.
If we spend on available funds on energy access, people could have electricity 24 hours a day, but the villagers' business would remain the same, because they don't have the money to buy equipment to take advantage of electricity, the students in rural community do not have computers, at the hospital there is now electricity but no refrigerator to refrigerate vaccines. There is no procurement of electrical medical equipment that they can use to do advanced medical treatment. Therefore, the level of development and conditions of livelihood remain almost the same.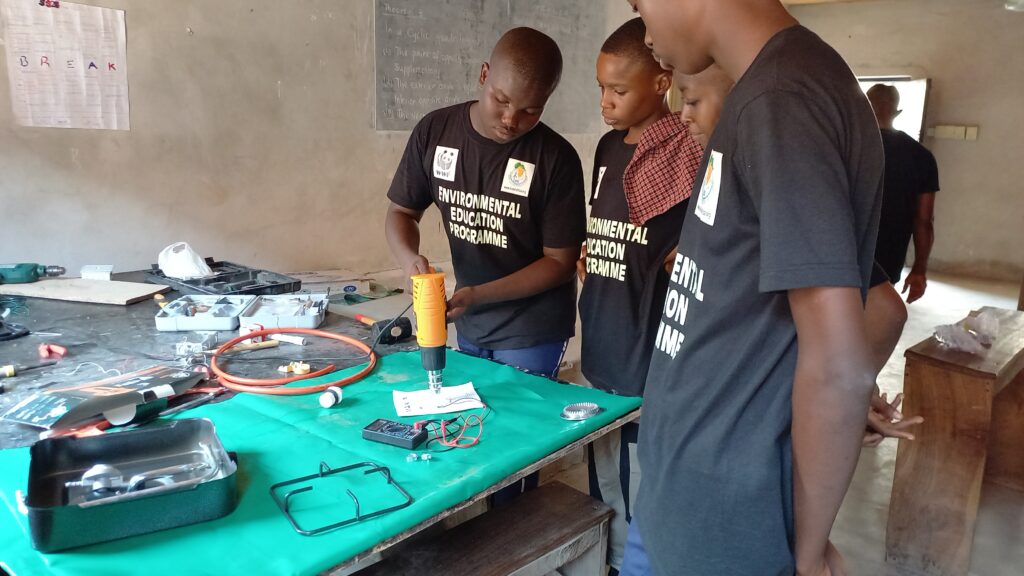 What is then the most effective way to produce positive change?
I have been researching into policy options that could help to development outcomes of energy intervention projects and funds. What I've come to realize is that a share of funds for energy access should be allocated to complementary activities. There are even occasions where you have electricity but the people cannot afford it.
So how do you now improve their economic capacity? For instance, providing soft loans or grants to the local business owners and those who wants to establish new businesses, among other complementary activities such as improving education and buying medical equipment among other measures. A holistic approach to development is better than the sectorial perspective or mono dimensional impact.
Now we can talk about your work within the research group of the Department of Energy and the UNESCO Chair
My research lies at intersection of energy transition, development, and policy-making, with a focus on the African continent. The goal of my work is to influence policymakers by developing scientific tools and analysis for evidence-based policymaking on energy access to maximise development outcomes, especially the sustainable development goals (SDGs). Such research will also help to optimize resource allocation. This is seated within the core activities of our research group, Sustainable Energy Systems Analysis and Modelling (SESAM) where we develop different scenarios for policymakers to support them in making informed choice.
Besides my thesis's work I've also been involved in other research projects such as the Horizon 2020 project "Long-Term Joint Research and Innovation Partnership on Renewable Energy between the European Union and the African Union" (LEAP-RE) and I was involved in impact evaluation of energy projects in Nigeria within the UNESCO Chair in Energy for sustainable Development.
The UNESCO Chairs Program promotes international inter-university cooperation to enhance institutional capacities through knowledge sharing to address global challenges. The Chairs serve as thinktanks and bridgebuilders between academia, civil society, local communities and policy-making. Since its establishment in 2012, the UNESCO Chair in Energy for Sustainable Development at Politecnico di Milano mainstreams its activities in three major pillars: Science Diplomacy, Research for Local Development, Education and Capacity Building. So definitely our work is within science, diplomacy and evidence-based policymaking, which means using scientific evidence to inform policy.
You have been named among the top 30 under 30 in Environmental Education, 40 Under 40 in Solar Energy, and also among the Top 100 Africa's Movers and Shakers in Corporate eLearning. How did you emerge with such multiple global recognitions
I was nominated for the awards based on the creativity and impact of the initiatives I launched and implement within Green Growth Africa Sustainability Network (#GreenGrowthAfrica), formerly the International Support Network for African Development (ISNAD-Africa). #GreenGrowthAfrica is a non-profit I founded to provide greened development solutions to contribute towards addressing Africa's development deficit. The awards were based on the creativity and the impact of our Mentoring for Research Program and the Environmental Education Program (now EcoHeroes Initiative) which have been implemented in 22 African countries.
The 40 under 40 Changemakers in the global solar energy industry by Pennwell Corporation-owned Renewable Energy World in USA came first and followed by my emergence among the 30 Under 30 Game Changers in Environmental Education by the North American Association for Environmental Education (NAAEE) also in the United States. This made me the first African to receive the prestigious award. Then, followed was my emergence among the Top 100 shakers and movers in Corporate eLearning by Bob Little Press and Public Relations in the United Kingdom.
Recently, Green Growth Africa also won two prestigious awards: the 2022 Okayama Award for Education for Sustainable Development (ESD) in Japan and the Pratt & Whitney E-STEM award in the United States.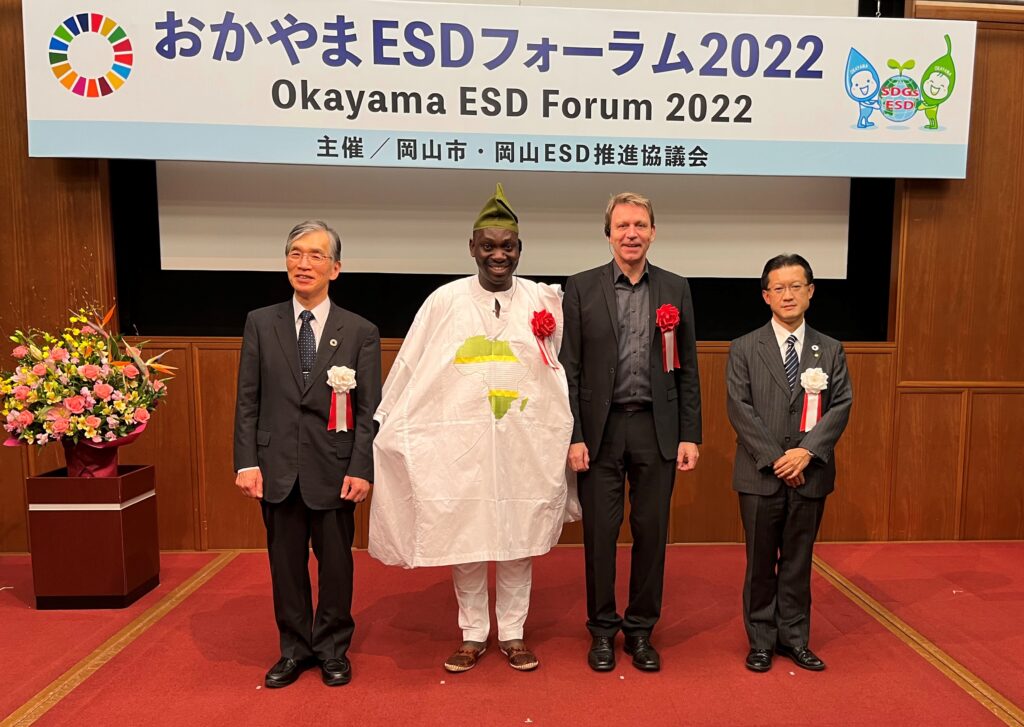 You have recently been at UNFCCC COP27. So, what happened in Sharm El Sheikh in Egypt and who did you meet?
Yes, I have attended COP27 in November. I had conversations with the former Vice President of America, Al Gore, who is a global leader and one of the major voices on climate justice and the founder of climate reality project. I also had a conversation with the President of African Development Bank, Dr. Akinwumi Adesina.
I spoke at various side events organized by the World Wide Fund for Nature and the EarthDay, and the Climate Equity Collaborative. My key messages to COP 27 was:
While there is need to continue to expand the environmental portfolio globally, a large proportion of the win on climate action lies in the transformation of development activities and operation to integrate environmental dimension in social and economic activities towards building green and blue economies
Climate is defined in decades (about 20 – 30 years), therefore, actions taken on climate change today will only have their full impact in 20 – 30 years. This means that policymakers today would be 'out of the stage' when their climate policy will have their significant impact. Therefore, it is crucial to place at the center of climate policy, the youth who will live in the days of impact of climate policies and actions implemented today.
How these meeting and networks are crucial for your job?
Scientists often limit science communication to scientific journals and conferences, hence, we are merely recycling knowledge among scientists which limit the impact of science on policy. I have decided to contribute towards filling that gap by working between the interplay of science, policy and practice. Therefore, opportunity to regularly engage with stakeholders at high level policy meetings is crucial to my work.
Moreover, networking and partnerships are crucial to tackle complex issues particularly in securing tools and support for the youth. The young people are the most affected group by the climate crisis yet they also constitute the largest share of the global population with capacity to development solutions.
You often talk about the young people, and that Africa has a high share of youth and your quest to improve their conditions of livelihood. Are they the main focus of your NGO, Green Growth Africa?
Yes, but much more. Green Growth Africa focuses on the collaboration of the youth in redefining African Development. It is committed to innovation, development and implementation of 'greened' socio-economic development solutions to address Africa's development challenges. Thus far, the Environmental Education Programme has impacted more than 3,000 students, 44 teachers, and 156 families in Nigeria, South Africa, Ghana, Cameroon, Kenya, and Uganda including outreaches to schools in United States of America and Italy.
We operate an interdisciplinary network of 1,400 professionals, researchers, students, and youth from 139 countries across the globe who are committed to the realisation of a socially inclusive economic growth and development path that is low-carbon, climate-resilient, resource-efficient; maintains and enhances biodiversity and ecosystems.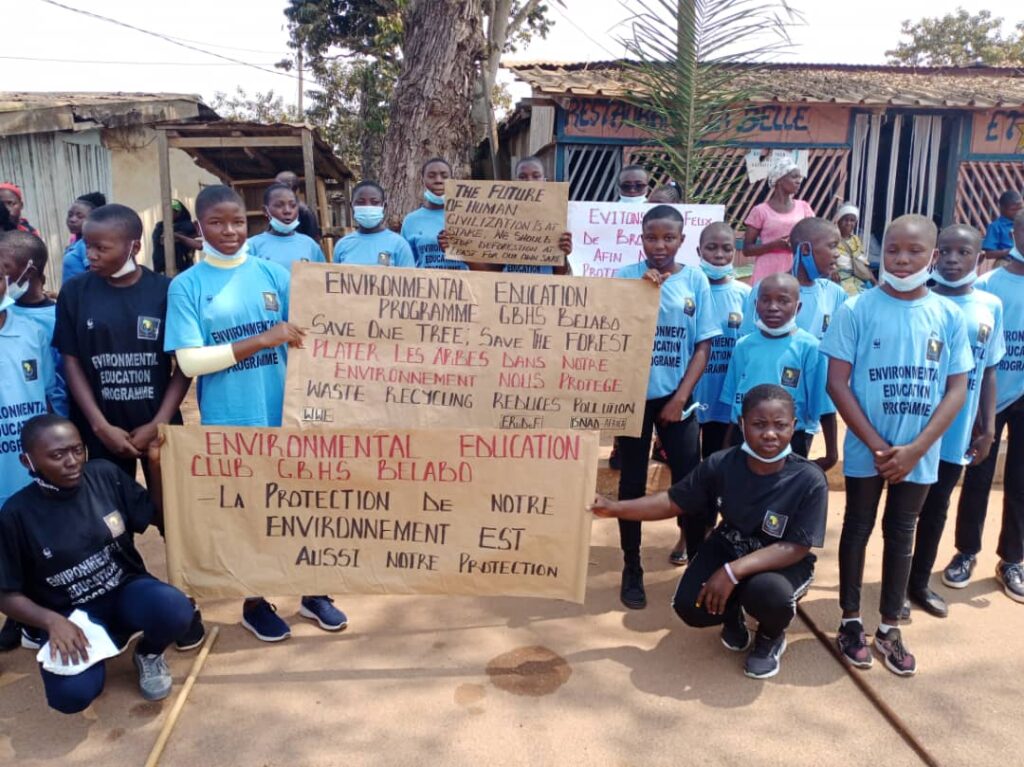 What would you recommend to a student who is passionate about environmental issues?
To young people globally, I would say that we have the capacity, we are at a stage in our lives where we can be most innovative, productive and drive change towards realizing a transformational development. We are very inquisitive, we will not be of no significant value to our world. Hence, it is important that we gather knowledge as much as we can and then find a way to apply it to drive change.
With the collaboration of Manuela Nebuloni