"We are all one". Anupama Kundoo's architecture is just that: an ode to humanity. And in particular, to humanity as a community because, according to the Indian architect, "we have more things in common than we have differences, we are not different". It is a real turnaround, similar to when she talks about emptiness, a concept with negative meanings for many people. But not for her: "Inside every natural material there is a vacuum. Spaces and materials need to breathe; during the pandemic we saw how important porosity is in architecture. Air needs to circulate, even in resource-poor environments, even in very humble houses".
But perhaps the most interesting reflection is on materials. According to Anupama, "today the materials used in our architecture pose more environmental, social and economic problems than solutions". This is why it is so urgent to rethink them and "build less, but better", as in the words that gave the title to our meeting with her. This took place on the occasion of the 10th Michele Silvers Prize (dedicated to the memory of the young architect who graduated from the Politecnico di Milano), when the School of Architecture, Urban Planning and Construction Engineering (AUIC) hosted her lectio magistralis. Here, Anupama Kundoo spoke about the materials we find in our cities, proposing 12 strategies for rethinking them. She spoke to us about this and much more in an informal, generous and passionate way. She told us about her approach to architecture, always mindful of the needs of the planet and of people living in overcrowded cities. She discussed everything from her origins to the concept of time, and even gave some invaluable advice to young students entering the job market.
PROFILE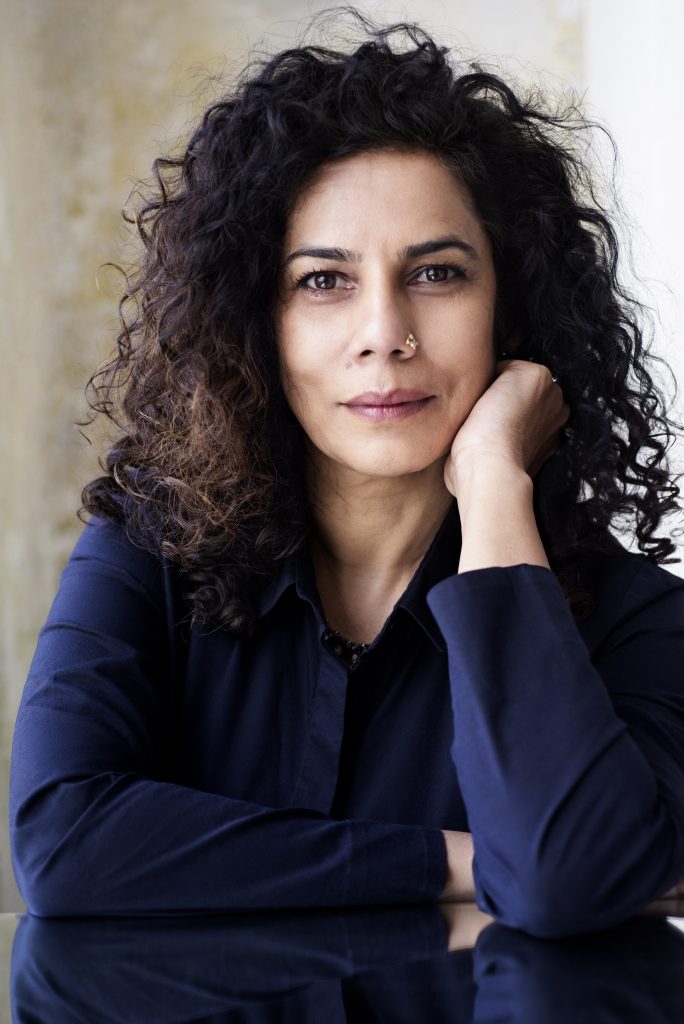 Anupama Kundoo was born in Pune, India, in 1967 and graduated in architecture from the University of Mumbai, the city where she grew up, in 1989. She is a prominent female figure in international architecture. She teaches at the Fachhochschule Potsdam in Germany and her professional work is internationally recognised and award-winning.
MEETING WITH ANUPAMA KUNDOO
When did you decide to focus on architecture? What ignited the spark?
"As a young girl I loved art and wanted to be an artist. I was curious and full of interest, but I didn't know what career I would pursue. Also, I thought that you shouldn't be defined only by your profession. My favourite subjects were mathematics and geometry, but my mother, who had studied art, introduced us to drawing and painting from an early age. I liked to create things on my own: sculptures, knitting and fabric work. When choosing a university degree, I was undecided between fine arts—especially sculpture—and mathematics. In India, however, it is not possible to study both; they are considered to be contrasting subjects, whereas for me they were perfectly compatible. An aptitude test prompted me to pursue architecture, a profession I had never considered until then. Yet I immediately realised that it would become my profession, and I haven't wavered a moment since.
Having grown up in Mumbai (Bombay until 1995, – ed) I thought that people deserved better spaces and habitats, and I was very excited about the opportunity to contribute to this. I've never looked back, and that's also why I've always had a synthesising approach. Architecture allowed me to bring all my interests together, rather than being separate."
You have travelled extensively, teaching and carrying out research in different cities and countries around the world: Berlin, London, New York, Australia, Barcelona, Venice, Madrid… But your Indian roots are never forgotten, and have a strong influence on your architecture. What do you feel you always carry with you?
"Wherever I go in the world I am deeply connected to my origins. But I am also deeply connected to everyone's origins, because I think they are similar; cultures are similar. When I am in Italy, Germany or even Australia, I feel that what I value deeply about my own culture allows me to enjoy the depth of the culture of that place. And this is our common ground, which I also tried to explain in my exhibition at the Venice Biennale in 2012, and which David Chipperfield had, indeed, entitled 'Common Ground'. I can say that we are more common than different, we are all one, we are not different."
On that occasion, Anupama Kundoo had partially reconstructed on a 1:1 scale her Wall House, originally built for Auroville, India, in 2000.
The Wall House's innovation is based on an environmentally friendly design with a focus on local culture. It was designed with various sustainable building materials, chosen to explore the nature of construction and the experience of space. The selection ranges from bricks to terracotta, from interlocking pipes to glass bottles and various recycled materials.
Here, Kundoo was able to bring together the two worlds of the house, its original location and essence, with the exhibition space of the Arsenale.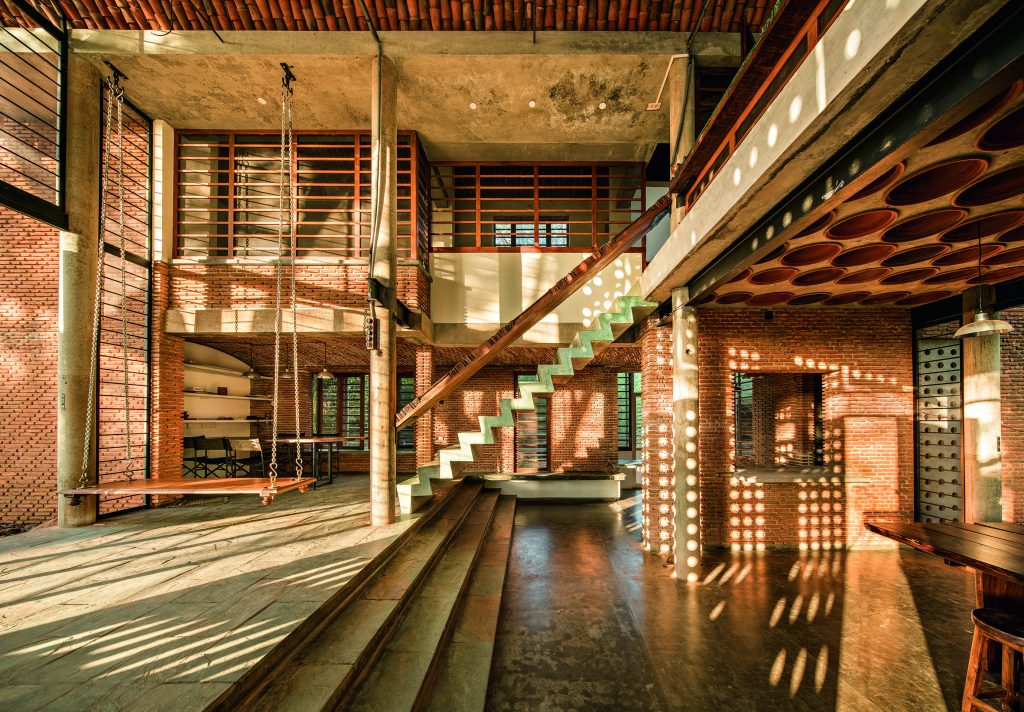 What is the reason for your predominant use of natural materials and technologies?
"I do not appreciate innovation for its own sake. The glasses I am wearing, for example, have a classic design and work well. They don't need anything else. But when I find new problems to solve, things that don't work, that's when I want to innovate. I don't get tired of natural materials, just as in Italy you don't get tired of eating pasta (laughs – ed). They are all around me, and the potential to be creative with them is endless. I always prefer materials that I can touch, that breathe. So I try to use natural materials such as wood, bamboo, coconut fibre, earth, rope, glass…".
The situation in India's poor and overcrowded cities is very serious. How could the issue be approached?
"One of the major problems in Indian cities is the high presence of private cars. Not only because of the space they take away from pedestrians, but above all because of the noise and danger they cause. But modern housing is also becoming more expensive and energy intensive; too much is spent on housing and many cannot afford it. And so, in order to save money, people make do with poor quality houses.
I really think that everything has gone topsy-turvy, and that we need to take advantage of the pandemic to pause and find another way. Now that we are not travelling we have discovered how adaptable we are. If I try to use recycled material and spend more on labour, it is because if you spend more on people and less on materials you generate less pollution, and the whole budget is invested in human capital".
You look for materials that minimise environmental impact. You use waste materials and rely on local craftsmen who create and bake bricks and tiles on site. What is the innovation and research dimension of using local and traditional materials and technologies?
"I titled my lecture here at the Politecnico di Milano 'Rethinking Urban Materiality in the Era of Climate Change' and proposed 12 strategies for rethinking urban materials. It is necessary to think of the metabolism of a city as a whole. Building less, but better. The materials used in our architecture today may pose more environmental, social and economic problems than solutions, and there is an urgent need to rethink the materials we use. Each material must be used in the best possible way. Take cement, for example: we try to use less of it, but of good quality. By using ferrocement, I use less material. The extra, the superfluous, must be removed. It is important to critically analyse materials from the point of view of whether they advance humans or not. In anthropology they say, 'what you make, also makes you'. This is how the human brain reasons; the mind is mathematical through this 'what you make, also makes you'. Every action we take shapes us; we have to create traces and recognise that we are part of a large collective. I don't want to go back in time and defend a nostalgic approach to tradition, but I will say that producing materials and resources and thinking with one's hands also shapes us, and does not create environmental problems. I tend to favour intuitive knowledge through manual work. I have always tried to look at my context with sensitivity and to create sensitive architecture. Not showy. Producing photogenic objects that look good in renderings is not enough; you have to feel good when you are inside the space."
What was the starting point for your research into materials, and who inspired you?
"I have been greatly influenced by Pierluigi Nervi and his work on ferrocement. Everything he did with the formwork to make concrete more efficient, plus the use of terracotta, allowed me to save up to 60% iron. Nervi's research used engineering to reduce weight with small pieces of iron. I have been using the plasticity of this material for many years, since the beginning of my research 25 years ago. It is an example of how modular elements can be prefabricated with very thin but very strong elements that are easy to colour, and that can be assembled to produce houses that are practical, stackable, durable and also beautiful.
But my research has also been inspired by practical experience. When I was studying, at the age of 23, I discovered that there were craftsmen who were losing their jobs because of increasing urbanisation. I wanted to preserve the knowledge of ceramics, passed down from generation to generation. So we decided to channel some of these skills into making high-quality terracotta products for roofing. It was my first project, and sometimes I wonder what it was that made me do this, whether it was innocence or courage. I believe it was innocence."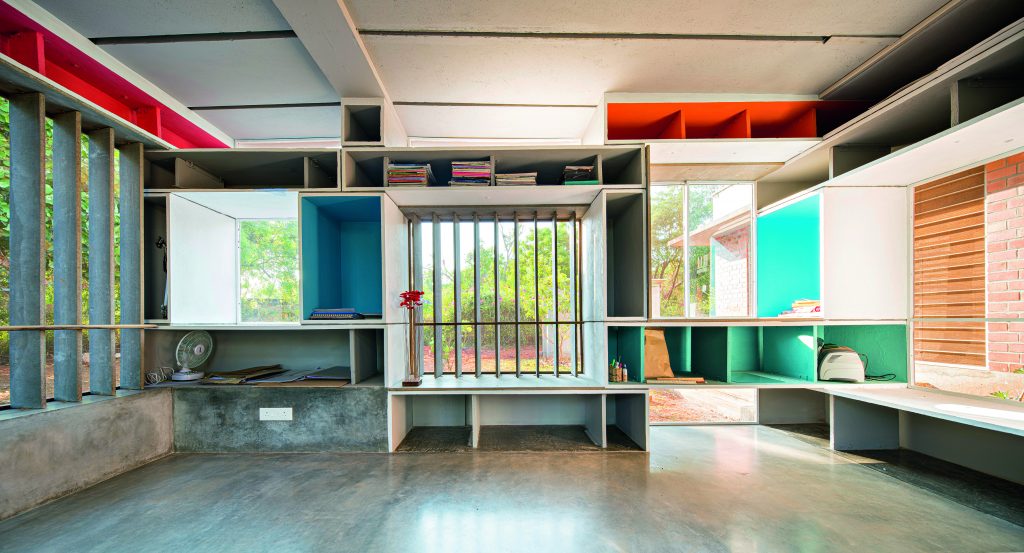 How important is the connection between the inside and the outside for you?
"Even in my body there is porosity. My breath is always connected to the outside air, in a continuous exchange between body, water and food. And it is part of the extensive habitat in which we live. The same goes for animals and their homes. People are trying to do everything with glass and no longer allow windows to be opened. They control how long and when they can open them: they call it climate control, but every individual has the right to be able to control their own climate needs, and therefore to decide whether or not to open the windows. That's why I don't agree with the European climate approach to warming. We need to let people breathe."
And in your projects you also make a very interesting observation on the concept of voids…
"If you look at the structure of the bones of our body, it is full of empty spaces. So are stones; in every natural material there is a void inside, a different degree of compression. They need to breathe, just as a brick is full of holes, but there's a breath in it. For me it's a philosophical concept, I find things that I don't like, and personally finding windows that don't open upsets me. It has never convinced me. I have built buildings out of perforated bricks to find this nice continuity between the outside and the inside so as not to cut human lives off completely from their environment; it's a modern concept of climate engineering. We saw during Covid how important porosity is in architecture, so that air can circulate even in contexts that have few resources, in very humble houses."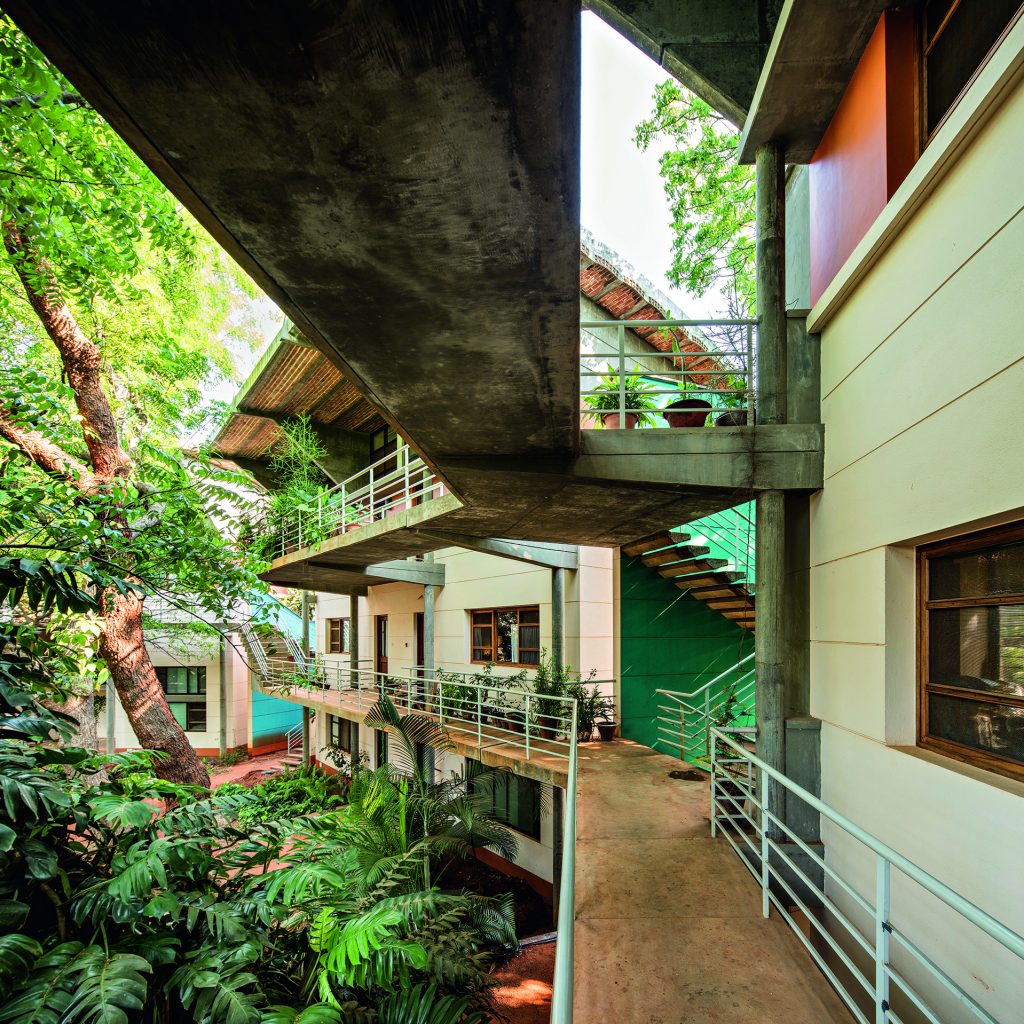 How does the social responsibility of your profession as an architect translate into practice?
"I don't feel like a solo performer. Are you familiar with the murmur of a flock of birds in the sky (with her hands she mimes a large flock of birds in motion – ed)? We are like them; the birds are alone and free, but at the same time they are part of a group. When one moves, the others follow. I always feel this way, it's an illusion to believe you are alone. For better or for worse, we are connected. Architecture has to do with people's habitats and therefore, as an architect, I have become increasingly aware that it is a social profession. But I don't like the label of 'social architect'. For me it is important to convey people's feelings through architecture, and to understand when they want privacy and when they want to share spaces in private homes or public buildings.
The wonderful thing about architecture is that you lightly draw the transition between how people pass between the various levels they need; so I don't know how not to be social, I don't put any strategy in place because I am always aware of the murmur around me. Of course I read books—not only about architecture—which influence me, and I know that what I do affects others, and this is the joy of life." (she smiles warmly, – ed)
How important is time to you?
"I titled the retrospective exhibition at the Louisiana Museum in Denmark 'Taking Time' because I believe that time and the length of our lives are our main resource. In India we tend to delay things. Thirty years ago, when I graduated, I was aware of this problem, but people had a sense of urgency; they said you can't waste time building, and 30 years later they are building horrors at top speed. So it is better to pause, take some time, and proceed in small steps. A bit like the story of the rabbit and the tortoise, with the latter eventually winning the race because it is slower and more consistent. For me, taking time does not mean being in a hurry, but being a friend of time. It is the only good that is given to you; whether you are Indian or Italian, rich or poor, you still have 24 hours in a day. Whether you are Obama or a farmer doesn't matter, there is only one area in which you are free, and that is how you use your time. When I left Mumbai as a child I didn't have much. It was a challenge, but I knew I had my time, which I could joyfully devote to what I liked (she says with deep black smiling eyes, – ed). Life is short, you have to be aware of every minute that passes and not be passive, but proactive. And now, looking back on my 30 years in the business, what impresses me is that a lot has been done with nothing but my time."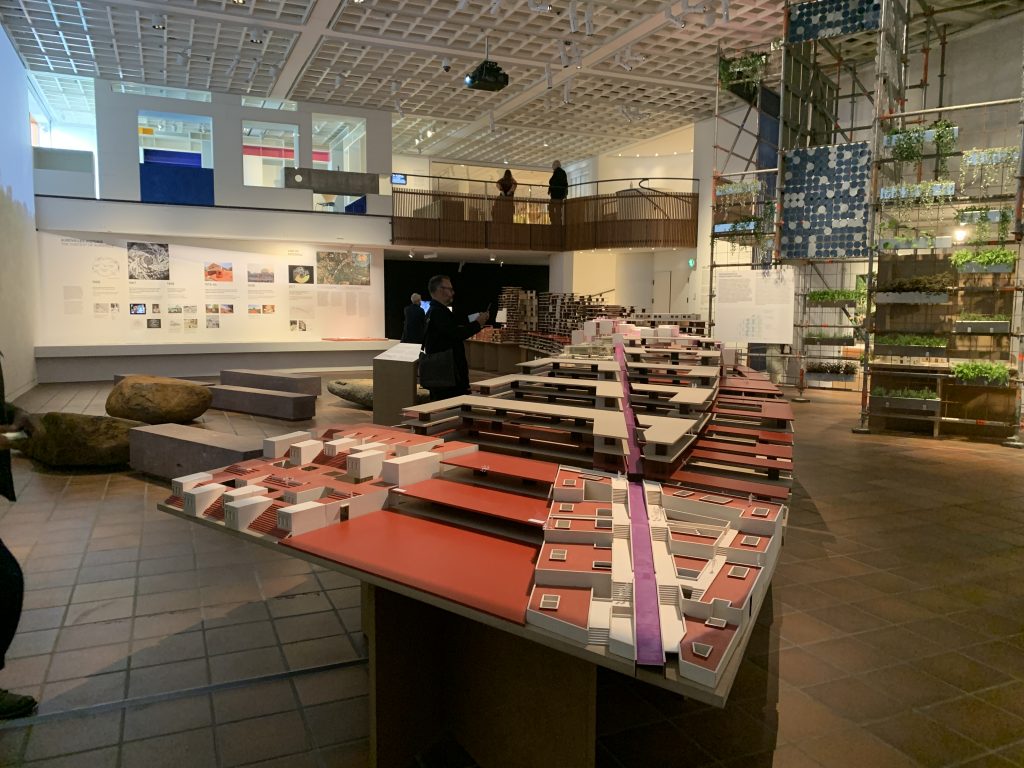 What advice would you give to a young architect who has just graduated?
"I want my students to gain experience in the field. Experience of real scales, real spaces and real materials, working alongside engineers and craftsmen. Thus combining the skills of engineering, construction, concept and urban design into a unified whole. I like to work in an interdisciplinary way, and I tend to focus on the intuitive knowledge that comes from manual work, so I make my students work outside, so that they are curious and learn in the process. I think the most important thing I can suggest is that fear is not the answer. Don't be afraid of taking risks, don't stay in your comfort zone: do you want safety or adventure? You are young, at a stage in your life when you do not yet have major responsibilities, neither workwise nor from the point of view of family… Why hesitate, just do it! Listen to your fears, but just do it!."
The pandemic is changing our cities and the spaces inside our homes: how should they be rethought?
"With the arrival of Covid-19 we had to stop everything we were doing and had to adapt. And we did so very easily. We realised what our needs were, what was essential and what superfluous, what had to be saved and what could be sacrificed. It was a great lesson, and technology supported us by allowing us to operate on online platforms. We realised what is useful about digital technology and what its limits are: it can be oppressive, but we came to understand that the whole world is connected and we can have a different kind of life. In terms of space, we need to take advantage of digital technologies, make better use of resources and time: be more engaged and satisfied."
Have you ever visited Milan, what do you think of it?
Yes, I visited Milan but very briefly. I only saw the most historical part. For me, Milan is associated with design, my old passion. It is associated with its ancient tradition of aesthetics, its great architects and its ability to celebrate design in every field, even though it is at the same time very contemporary. I have also been to Florence and Venice, and what I love about the Italians is this sort of resistance to modernity. Another thing I love, which also happens in India, is the welcome they give you, even without prior notice; the door is always open. As soon as it's possible, I want to come back and discover the new urban transformations."
Below is the full video of the lectio magistralis given on 11 March 2021 by Anupama Kundoo at the Politecnico di Milano