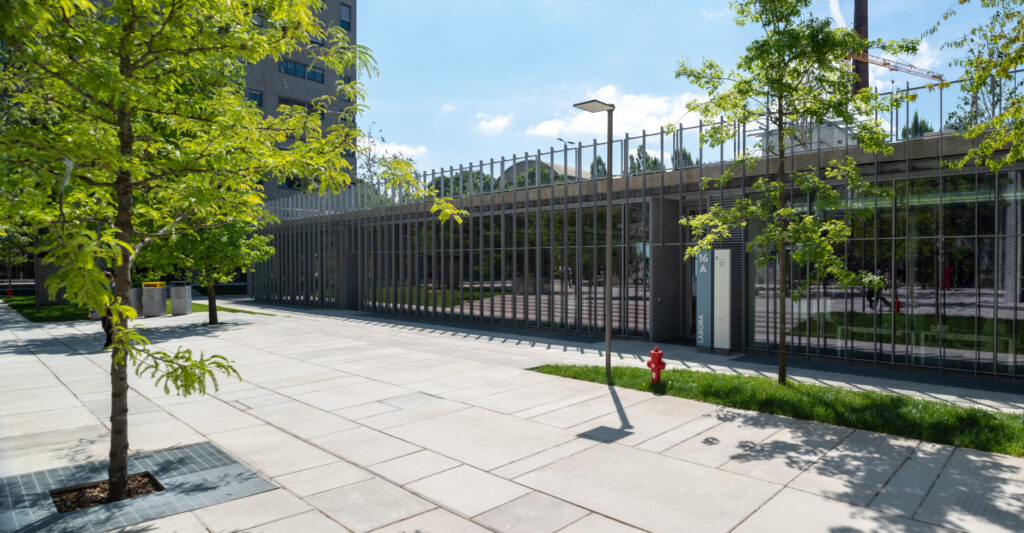 LaborA is the latest addition to our laboratories: it was inaugurated together with the brand new Architecture Campus designed by Renzo Piano, in the presence of the President of the Republic Sergio Mattarella. 800 square metres where physical and virtual meet, designed for architects and urban planners, but also for engineers.
Inside, in fact, in perfect conceptual harmony, there is the room for physical modeling, but also the 360° virtual theatre equipped with treadmills and exercise bikes, to appreciate the "performance" of your project on the go. Next to "heavy" carpentry, 3D printers, plotters and 3D scanners can be used to create physical models of buildings, structures and objects, in a space for sharing ideas between study and work mates.
The flagship is located on the lower level. The "Table of holograms" for the virtual three-dimensional simulation of the project is in fact the only one in Italy to be used for research, both in the architectural and engineering fields.
Watch the video where the scientific director Cecilia Bolognesi guide us inside its fascinating interior.