Over recent years, due to the restrictions of the pandemic and the new devices available on the market, we have been able to benefit from a new way of communicating: video conferencing. Not everybody will know that this important tool, which allowed us to deal with the lockdown while keeping in contact with colleagues in friends, has distant origins that are unexpectedly Italian and linked to the Politecnico di Milano.
The main character in this story is Giorgio Coraluppi, born on 20 February 1934 in L'Aquila, where he also grew up. In 1946 he moved to Milan with his family where, in 1958, he graduated from the Politecnico with a degree in Electrical Engineering and soon began working at the Olivetti Electronic Research Laboratory.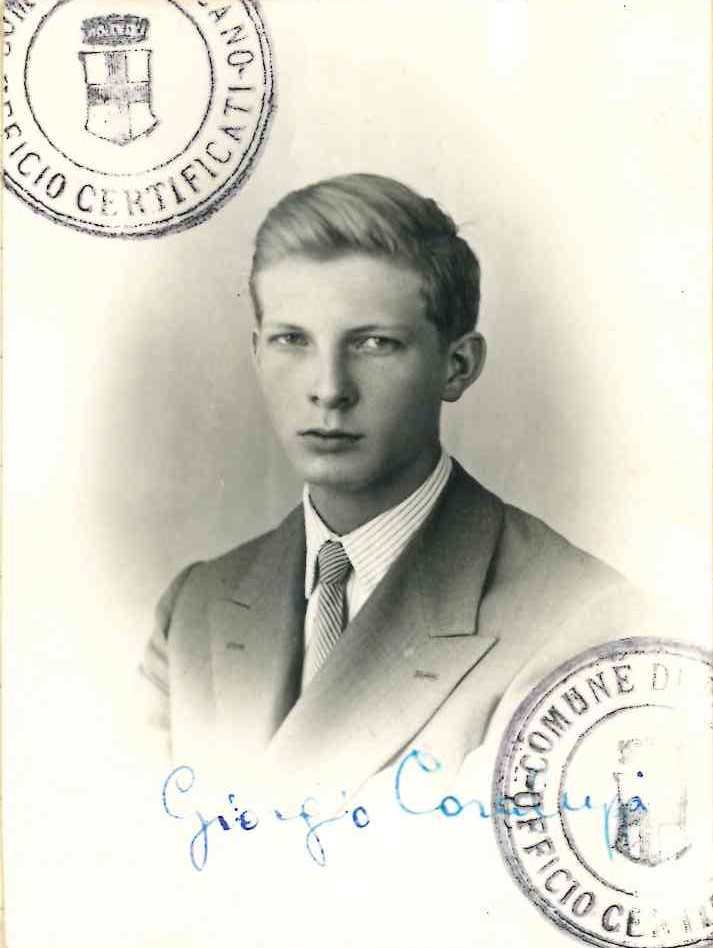 Several years later, Coraluppi decided to move to the United States where he initially joined the Space-Defense Division of the American Optical Company in Pittsburgh, before founding Compunetics Inc. in 1968.
In 1986, his company signed a 4-million-dollar contract with NASA for the development of a conference system that could support 4,000 communications links, which at the time did exist on the market.
In 1988, the company produced its first surface-mount printed circuit board which would be used in one of IBM's first personal computers. Later, in 1990, Compunetics developed and sold a voice telecommunications system to the Federal Aviation Administration for 4.5 million dollars; a crucial element of air traffic control across the United States.
In order to better serve commercial interests, Coraluppi launched the subsidiary Compunetix Inc. in 1990 to provide consumers with voice, data switching and conference technology and three years later founded a teleconference service provider, Chorus Call Inc., another subsidiary of Compunetics.
The teleconferencing revolution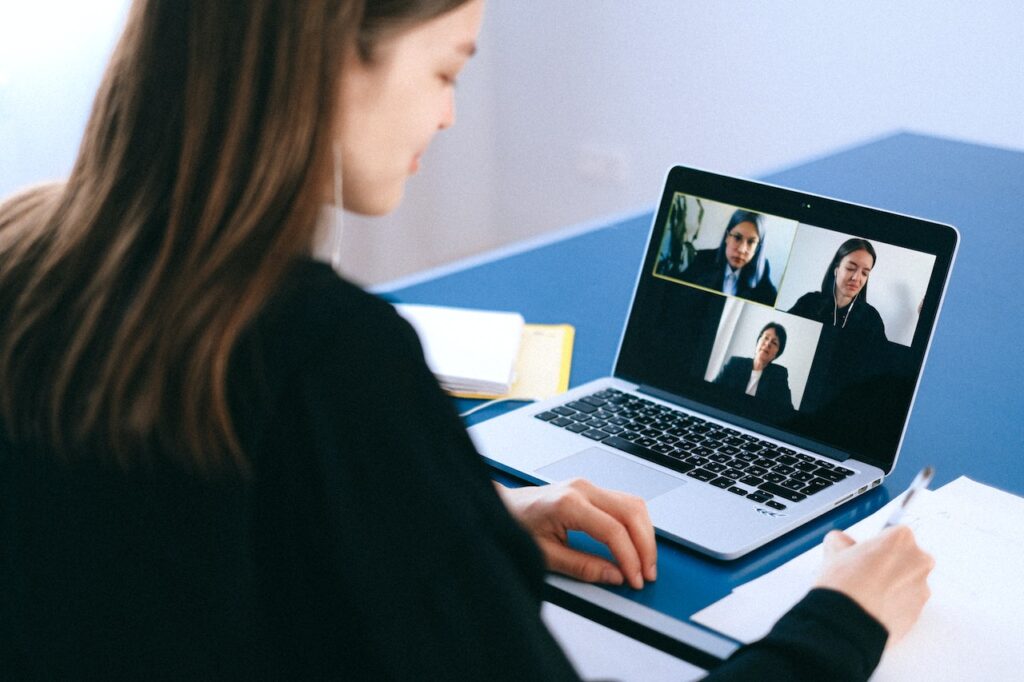 If today it is a matter of clicking on a link, opening an app or launching software to start a group video call, until a few decades ago it was not remotely imaginable that such compact and powerful devices could do this automatically. As is the case with other inventions developed in a military or an aerospace setting, the technology behind video conferencing arose from a specific NASA need.
At the beginning of the '80s, NASA's Mission Control decided to improve the system through which its engineers, technicians and astronauts communicated.
During any mission, information flows constantly, as technicians and engineers monitor a spacecraft's fuel levels, the weather at the landing site, the astronauts' biometric readings and much more. As early as the Mercury missions in the late '50s, the Agency had built a complex system that managed to connect people on the ground and in orbit through a network of 18 ground stations and three ships in different oceans, with the central hub in Goddard Space Flight Center in Maryland.
However, in the '80s, NASA wanted a 4,000-port system that would instantly connect people within multiple, interchangeable groups across distant physical places. The existing systems allowed such networking, but it was cumbersome. Try to imagine the scene – films about space exploration help us – in which there are large panels with various cables that are constantly being plugged in to connect people. This plugging and unplugging was done manually, which became even more difficult for group calls, and required a dedicated team for this function. With the improvements in computer technology, NASA saw the potential to automate the system and make it easier for all users.
NASA chose Giorgio Coraluppi and Compunetics to build two new digital systems for voice switching and distribution (VSS and VDS), which allowed voice connections and conference loops to be reconfigured instantly and automatically. Whereas before there were dozens of people who plugging and unplugging cables, now it could be done at the push of a button.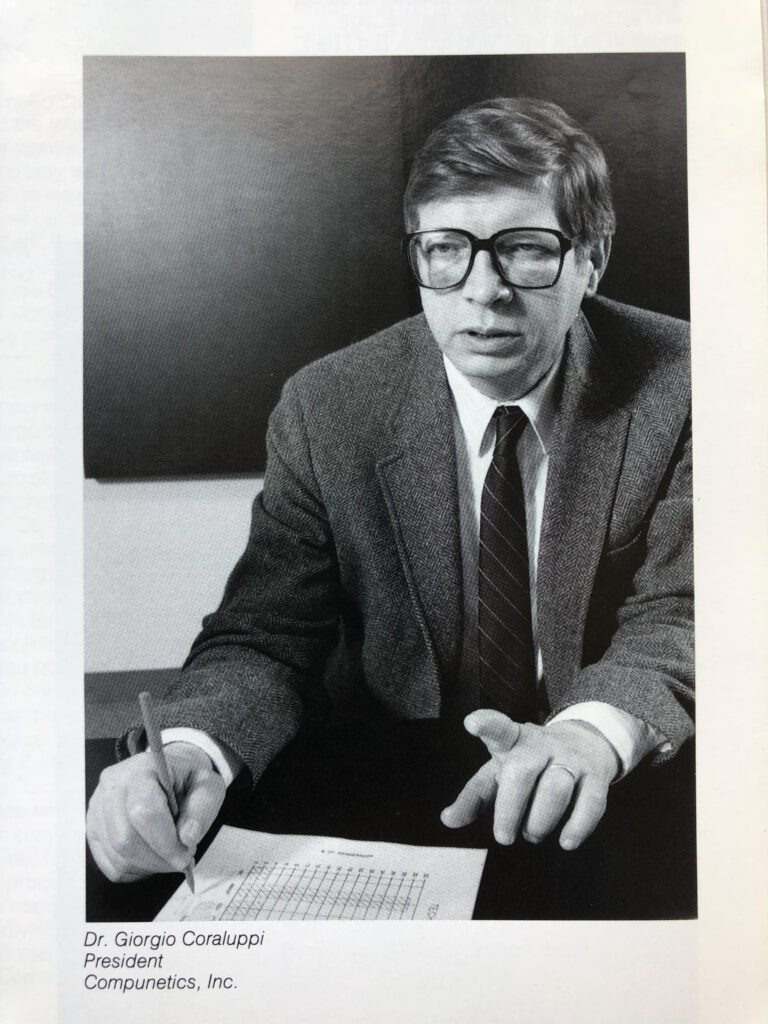 The Compunetics systems were installed in 1992 and, after extensive testing, the NASA (Ground) Communications System (NASCOM) ultimately switched over entirely. The transition from analogue to digital improved speed and flexibility, all while requiring far fewer people behind the scenes. NASCOM is still staffed around the clock today, but instead of 40 or 50 technicians, it needs just 8.
The technology evolution
Until quite recently, outside of the space economy field, if you wanted to organise a conference call, you needed to get in contact with individual telephone companies which prepared the hardware for the connection of multiple telephone numbers that needed to be provided in advance.
Coraluppi's company, Compunetics, had sensed the potential of the new system it had built for NASA, integrating its patented invention, a non-blocking switch, which meant that once a series of ports were hooked up, calls could be connected in any configuration within the network, even without contiguous connections. Although Giorgio Coraluppi had actually invented this non-blocking algorithm prior to the NASA contact, the funding from the agency allowed him to understand the market and develop the invention into a fully functional system.
Next, the engineer and his team added a user-friendly operator interface that made it possible to add and remove participants from the conference by computer. Essentially, it changed conference calling from a manual task of connecting phone wires to contiguous ports, to a software function of linking different pieces of an interconnected network, which is the basis for conference calling today.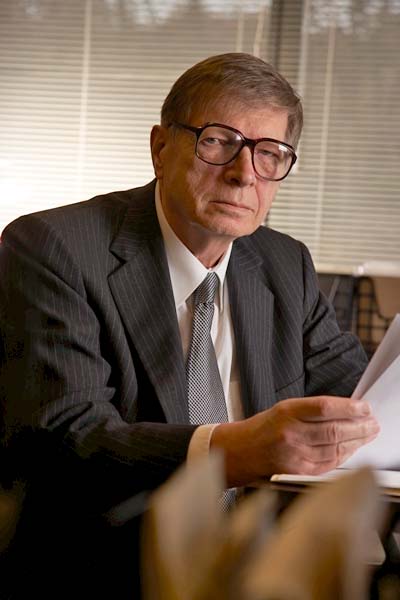 Nonetheless, Coraluppi never stopped innovating and, until his recent passing in September of this year, was always working on new technical solutions and to do so he and Compunetix approached CEFRIEL at the Politecnico di Milano.
"He was a person with tremendous technical expertise, never over the top, very polite; a unique personality," Professor Alfonso Fuggetta, CEO and Scientific Director of CEFRIEL, told Frontiere, "He was a passionate researcher, despite his age he was still working on a cryptography algorithm, going into the office every morning. He had great business skills for research, with important public and private clients.
He was a leader, rising to the challenge of the transformation of Pittsburgh and the surrounding areas, from the decommissioning of the large steelworks to the high-tech transition. I learnt so much from him, from both a human and a professional point of view. He knew how to take responsibility and risks in business. A team of 7-8 people work for his company at CEFRIEL, as well as a research and develop group that cooperates with them on the development of a firmware for a multiprocessor coding machine, coding and web-assisted, high-quality video conferencing.
I am grateful because he was one of our most committed partners, he valued the relationship with CEFRIEL and he always "challenged" us to be high-quality partners, helping us to grow professionally."